Not Just Marine Life, the Coral Triangle Sustains an Indonesian Community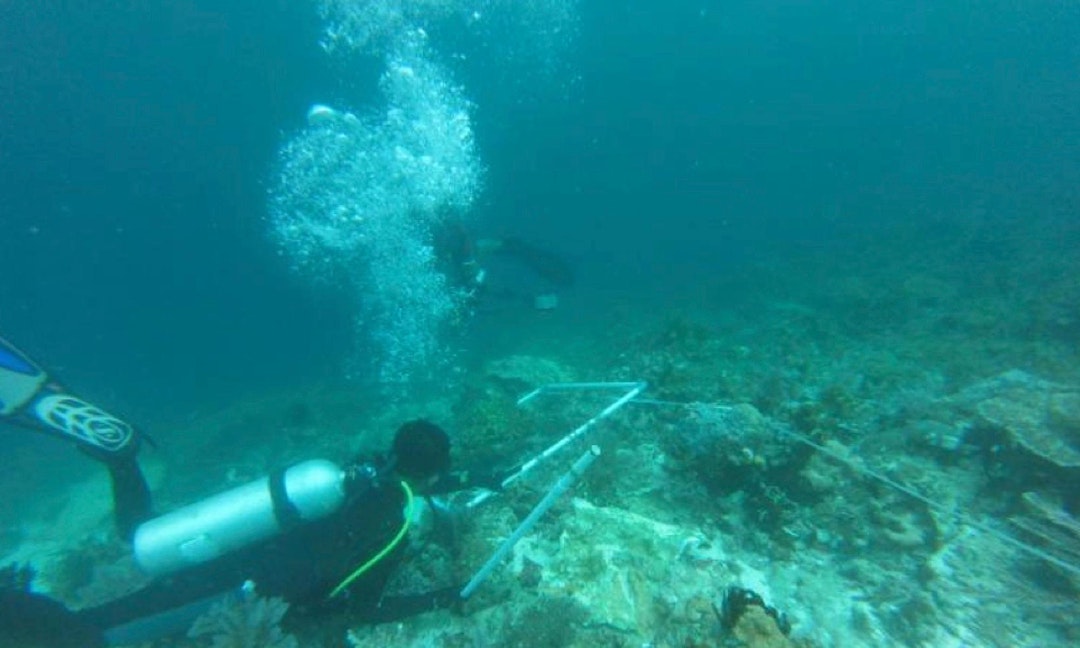 RAJA AMPAT, INDONESIA — Veronika Mambrasar has been making coconut oil-based soaps on Meosara Kecil (Small Meosara) island in Raja Ampat, Indonesia's eastern province of West Papua, since March as a means of capitalizing on coconut resources on her home island.  Funded by the Indonesian government, Mama Vero (Mother Vero), 47, works with 31 other women as the head coordinator of the all-female group. The community sells two environmentally-friendly soaps — made of water, alkali, moringa powder or Papuan red fruit, as well as jasmine and lavender aroma — at 25,000 rupiah (US$1.7) in various shapes through direct and online sales channels.
West Papua, which includes Raja Ampat, experiences the effects of climate change first hand. "Many of these communities are on the front line in combating threats such as climate change, pollution, and overexploitation that includes destruction from dynamite blast fishing that damages the reefs," Veda Santiadji, Indonesia manager for the Coral Triangle Initiative at the World Wildlife Fund.
Raja Ampat is situated "at the heart of the Coral Triangle," with 1,318 fish species, 699 mollusc species, and 537 coral species, according to government data. The Coral Triangle also has some 75% of the globally-recognized coral reef species.  "Raja Ampat's communities rely on reefs and their related ecosystems for food, livelihoods, and protection from storms," Santiadji said. "Raja Ampat is a part of the Coral Triangle, the planet's richest center of marine biodiversity and where marine resources directly sustain more than 130 million people," he added.
Rosita Infaindan, 57, has been making aiwon sponge cakes, or bolu aiwon in Indonesian, made of propagules — a plant structure that propagates another plant — of Bruguiera gymnorrhiza, a mangrove species, for a living since last February. After boiling the propagules for around an hour, she would chop and soak them in seawater. The soaked ingredients would be boiled again to remove the salt before being ground and mixed with egg and flour before baking. Infaindan said she has been making the cakes by hand based on "existing knowledge," hoping there will be more advanced cooking equipment and cake orders in the future.
Across West Papua, many residents have learned how to make a living sustainably. Markus Dimara, 73, has been the tribal chief of the Mutus village since the 1980s. He said some in the village of now-about 500 residents used to blow up coral reefs with potassium for fishing out of ignorance. Dimara said the substance has not been used in the village anymore. "We the people of Raja Ampat, even us all over Papua, did not know what was considered bombing [back then]," he said at the village. "Because there is strict supervision from the government, even the police … so that the bombings are no longer [in practice]. Our coral reefs are already damaged because of the bombing," he added.
Indonesia Climate Change Trust Fund said last month 100 square meters of coral reefs, 500 square meters of seagrasses, and 1,000 square meters of mangroves had been rehabilitated since August 2020. ICCTF's executive director Tonny Wagey told reporters last month they are "committed" and "want to take care" of "the Amazon of the Ocean," referring to Raja Ampat's marine ecosystems. "Connecting communities with the tools and knowledge to empower local management of resources can secure a more sustainable future," Santiadji said. "Engaging and empowering local communities in co-creating solutions is critical for healthy coasts and oceans in the long run and this needs to be recognized through the support of the government, civil society and businesses or financing."