Large Whale Necropsy Case Studies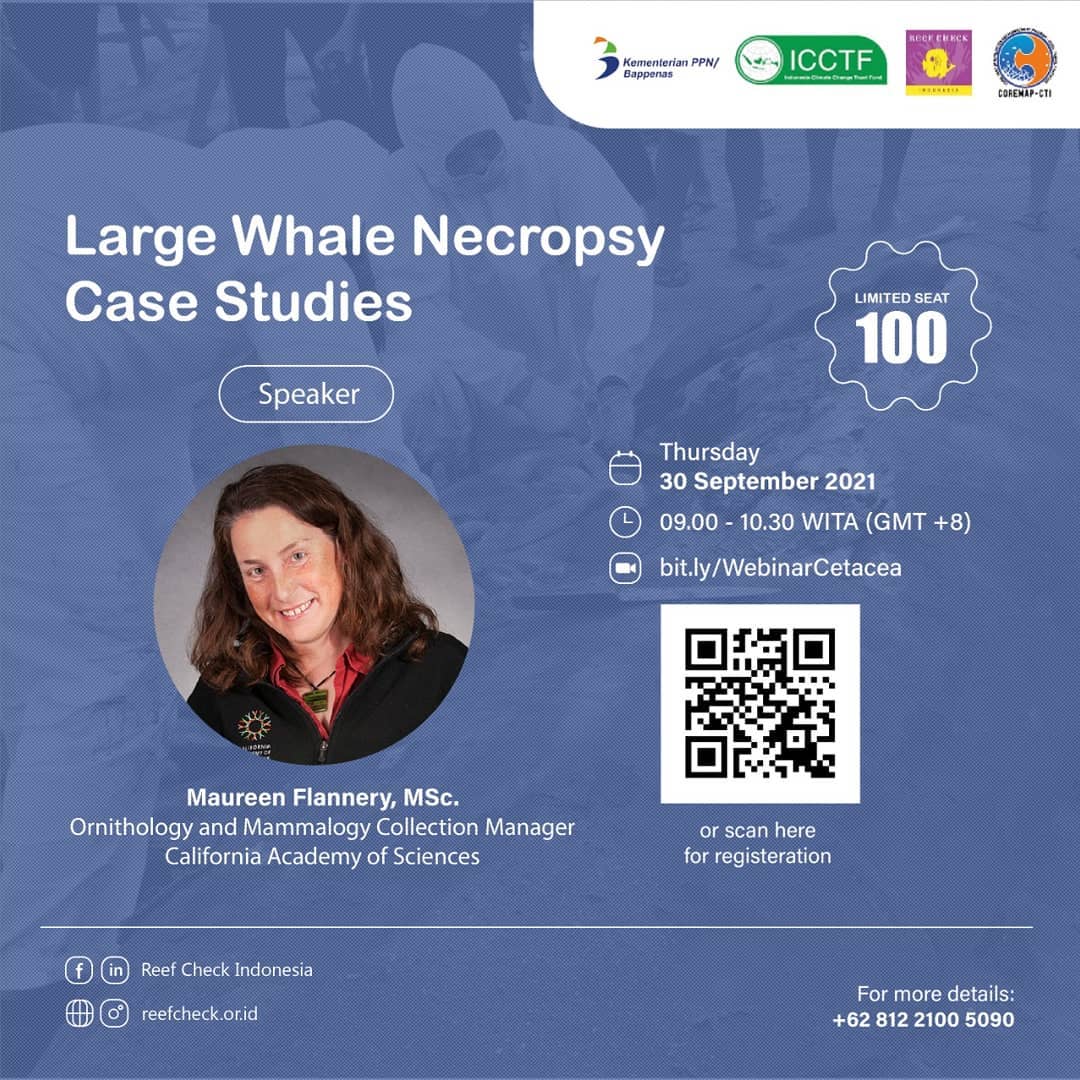 Cetacean stranding events have been recorded in Indonesia lately. From several data, we have not fully understand the cause of this stranding thus we keep questioning, what is happening with those marine mammals? One of the methods to help us finding the answer is by performing necropsy that is lead by Vet. To add your knowledge about necropsy, especially on large marine mammals, come and join our webinar titled "The Great Whale Necropsy Case Study" with the expert speaker from the California Academy of Sciences, 𝗠𝗮𝘂𝗿𝗲𝗲𝗻 𝗙𝗹𝗮𝗻𝗻𝗲𝗿𝘆, 𝗠𝗦𝗰. that will be held on:

📅 Thursday, 30 September 2021
⏲️ 09.00 – 10.30 WITA (GMT +8)
🌐 bit.ly/WebinarCetacea

This webinar is only for 100 people! Go register yourself using the link above before the limited seat is taken!