Gunung Kidul Selected To Pilot Climate Change Mitigation Efforts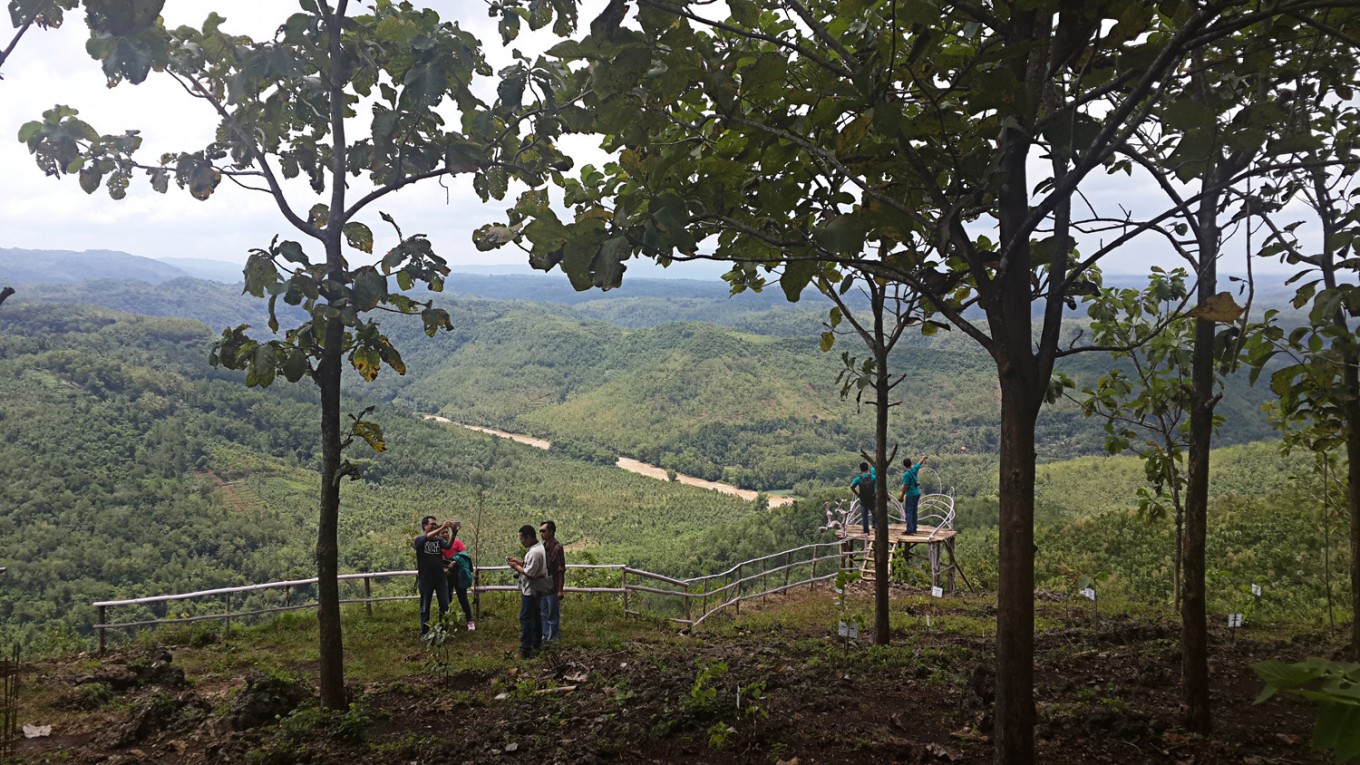 Tens of thousands of tree seedlings of various species have been planted in karst and critical areas, which cover 3,293 hectares of land, in Gunungkidul, Yogyakarta, as part of climate change mitigation efforts.
"We have planted 66,800 tree seedlings. In the 10th year of this program, it is expected that the areas can absorb around 64,797 tons of carbon dioxide," conservation group Javlec Indonesia Foundation director Rohni Sanyoto toldThe Jakarta Post on Wednesday.
Javlec Indonesia Foundation has received Rp 3.4 billion (US$255,851.02) from the Indonesia Climate Change Trust Fund (ICCTF) to implement a climate impact mitigation program through replanting activities in karst areas, critical land near river basins and conservation areas in 20 villages across Gunungkidul.
Gunungkidul Deputy Regent Imawan Wahyudi officially launched the tree planting and management activities in Watu Payung, a nature tourist destination in Girisuko village, Panggang, Gunungkidul, on April 6. One-meter-high tree seedlings of various species, such as acacia and beech, were planted there.
Rohni said Watu Payung and locations in 19 other villages were selected because their carbon dioxide absorption rate was not ideal, reaching only 31.04 tons per ha per year. Ideally, absorbed carbon dioxide was 35 to 100 tons per ha per year.
"This program aims to help the Indonesian government reduce greenhouse gas emissions and reach a low carbon economy," said Rohni.
The Environment Ministry estimated in 2009 that Indonesia would produce 1.72 gigatons carbon dioxide in 2000, which would increase to 2.95 gigatons by 2020.
USAID-ICCTF team leader Sudaryanto said the program was a pilot program in climate change mitigation efforts at the national level. (ebf)
Untuk artikel asli, silakan mengunjungi laman berikut: http://www.thejakartapost.com/news/2017/04/15/gunungkidul-selected-to-pilot-climate-change-mitigation-efforts.html