COP26 Glasgow Side Event: How Can Blue Carbon Policies be Designed to Drive Sustainable and Effective Change?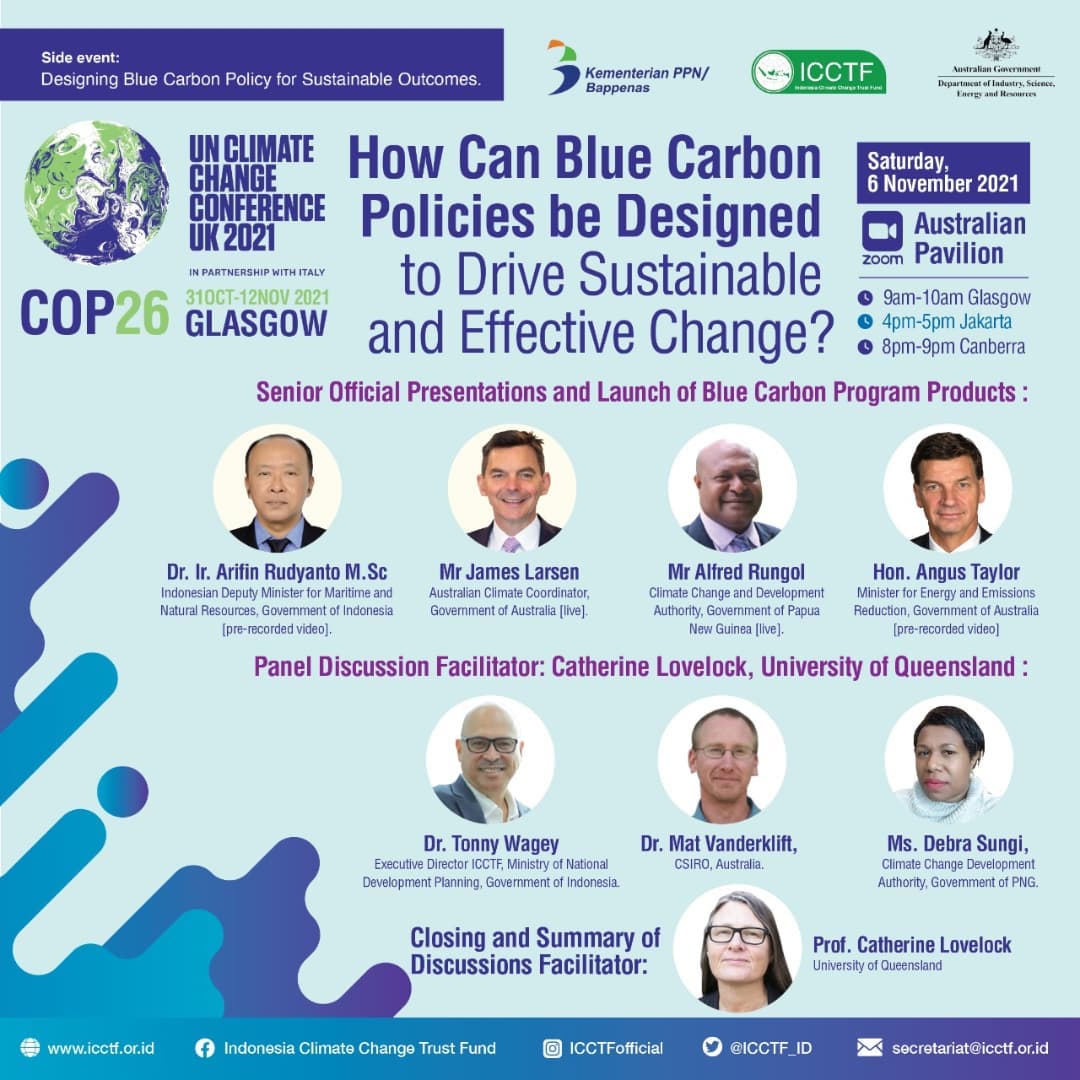 Australia, Indonesia, PNG and Fiji all have significant blue carbon holdings and bring unique perspectives to the management of these ecosystems. During this event, officials from these countries will come together to share lessons learned on developing sustainable blue carbon policy actions.

In order to support COP26 in Glasgow The Ministry of National Development Planning Government of Indonesia with Indonesia Climate Change Trust Fund, invite you to join The Side Event 'Designing blue carbon policy for sustainable outcomes' on Nature Day at the Australian Pavilion.

Australian, Indonesian and Pacific Island officials will be discussing: How can blue carbon policies be designed to drive sustainable and effective change.
Date : on Saturday, 6 November 2021
Time :
9am Glasgow
4pm Jakarta
8pm Canberra
Zoom Event Details :
http://tiny.cc/bluecarbonpolicy
Lets join our event to support COP26 which is the world's largest climate-related conference, to implement the World Climate Commitment Agreement!